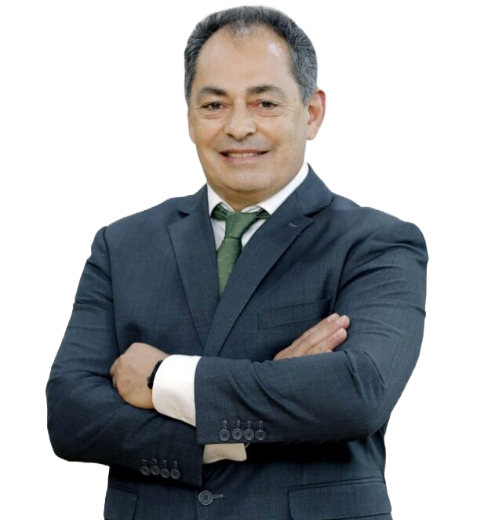 Dr. Francois Bruchou
Consultant Orthopedic Surgeon (Shoulder & Upper Limb)
---
Years of Experience :
25+
Nationality :
French
Languages Known :
English, French
Book Appointment
Biography
Dr. Francois Bruchou is a distinguished Consultant Orthopedic Surgeon specializing in Shoulder & Upper Limb surgeries with a wealth of experience spanning over 25 years in Europe, Dr. Francois brings a level of expertise and skill that is unparalleled. His impressive repertoire includes an extensive range of upper limb surgeries, encompassing hand, elbow, shoulder, and nerve reconstruction procedures, all performed through open and arthroscopic techniques. Dr. Francois is renowned for his use of innovative methods that promote faster patient recovery, ensuring that his patients experience the best possible outcomes. A true pioneer in his field, Dr. Francois is the founder of the largest SOS Hand Center in the Paris region, a testament to his commitment to advancing orthopedic care. Having successfully completed over 20,000 surgeries, he consistently delivers results that meet and exceed expectations, earning him the trust and admiration of patients and colleagues alike.
Dr. Francois' passion lies in shoulder arthroscopy, a procedure he not only excels in but also shares his knowledge with others. He serves as an esteemed instructor at numerous shoulder arthroscopy training courses across various countries, including France, the United States, Morocco, Algeria, Tunisia, India, and Spain, making a significant impact on the global orthopedic community. His areas of expertise include the endoscopic release of Carpal Tunnel Syndrome, joint replacement for the shoulder, elbow, wrist, thumb, and fingers, as well as the management of sports injuries through arthroscopic techniques. Moreover, Dr. Francois is highly skilled in addressing conditions like shoulder pain, recurrent shoulder dislocations (via Arthroscopic Bankart and Arthroscopic Latarjet procedures), Rotator Cuff issues, Acromioclavicular disorders, and Impingement Syndrome. He is also well-versed in handling the aftermath of dislocations of the elbow, dealing with instability and stiffness with precision.
Other Orthopedics and Sports Medicine Experts