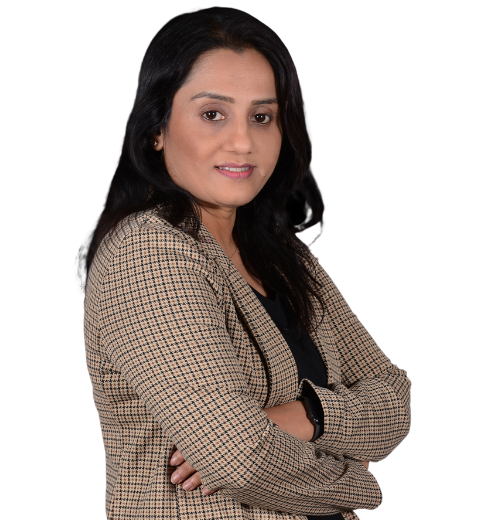 Dr. Divyatha Jayaram
Specialist Obstetrics and Gynecology, Laparoscopic and vNOTES Surgeon
---
Years of Experience :
17
Nationality :
India
Languages Known :
English , Hindi , Malayalam
Book Appointment
Biography
Dr. Divyatha is a Master Surgeon in minimally invasive gynecology. She achieved this accreditation through the Surgical Review Corporation (SRC), a USA-based, internationally recognized patient safety organization dedicated to recognizing and refining surgical care. The accreditation recognizes her for providing her patients with the highest quality of care. Dr. Divyatha is highly qualified and has 17 years of experience as a specialist in obstetrics and gynecology, laparoscopic surgery, and cosmetic gynecology. Dr. Divyatha Jayaram completed her MBBS, DGO, and DNB degrees in India. She has undergone vigorous training in advanced laparoscopic gynecological, vaginal, and scar-less (V NOTES) surgical procedures from various parts of India. She has also been awarded a Fellowship in Cosmetic Gynaecology and a Diploma in Endoscopy from Germany. She has further built on her knowledge through her vast work experience at hospitals in India and the UAE. She was associated with a JCI-accredited hospital in Dubai before moving to Burjeel Holdings. She has good clinical experience in obstetrics, gynecology, and cosmetic procedures. She is an expert at managing high-risk pregnancies, believes in natural labor, and encourages women and their partners. She performs a variety of advanced laparoscopic surgeries. These include diagnostics and operative surgeries like ovarian drilling, ectopic pregnancy, surgery for ovarian cysts, total laparoscopic hysterectomy (even for a big uterus and previous multiple fibroids), myomectomy (expertise in removing huge fibroids), laparoscopy-assisted vaginal hysterectomy. She is an expert at diagnostic and operative hysteroscopy and endometrial thermal ablation. She also performs vaginal surgeries, including non-descent vaginal hysterectomy, and is one of the few gynecologists who perform VNOES procedures (also known as scarless procedures). Dr. Divyatha also manages all gynecology-related problems, like menstrual irregularities and puberty menorrhagia. She guides prenatal screening, contraception, pre-conceptual and premarital counseling, and polycystic ovarian disease (PCOD) management and performs cervical cancer screening by pap smear. She also evaluates infertility couples and has helped multiple couples to have their dream baby. Dr. Divyatha also performs a wide range of aesthetic gynecology procedures, including vaginal rejuvenation and tightening by laser, radiofrequency treatment for vaginal tightening, vulval bleaching (by peeling), vulval whitening (by laser), o-shot (PRP injection), vulval augmentation with filters, g-spot augmentation, treatment for vaginismus by Botox treatment, and HIFU (high-frequency ultrasound) for vaginal tightening. Her patients appreciate her for her kind, calm behavior, and she answers all questions with a smile. She is available to her patients in any emergency, even during her off-duty hours. She is particularly interested in capturing moments and is active in social media as "drdivyatha." Her treatment often focuses on a well-informed decision involving her patient and family. She can speak English, Hindi, Telugu, and Kannada fluently but can manage Malayalam, Tamil, and Arabic patients with the help of a translator.
Other Obstetrics and Gynecology Experts